Associated Inspection Services Home Page
Why Have a Certified Home Inspection
The purpose of a home inspection is to provide you with an unbiased evaluation by a certified, trained professional to give you confidence in your purchase decision.
What do I inspect during a Certified Home Inspection?
I perform a visual home inspection of all the normally installed components of the home. The main components would include structure, roof, foundation, electrical, plumbing, heating and cooling. I go on the roof, in the attic, under raised foundations and all other accessible areas. I am also certified to inspect pools.
What are my qualifications to perform a Certified Home Inspection?
I have over thirty years of construction experience and I am a California Licensed General Building Contractor, license #839941. I began performing Home Inspections in 1999 and am a Certified Master Inspector with the American Institute of Inspectors. Visit my quilifications page on the left for more information and a complete list of qualifications.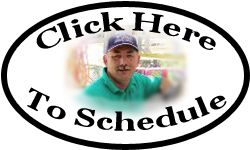 What is included in a Certified Home Inspection Report?

Your Home Inspection Report will include narrative evaluation and photographs of all the visible conditions of the home at the time of the inspection. I do not use the less complete checklist style.
How long does a Certified Home Inspection take and should I be there?
The typical Home Inspection takes between 2 and 4 hours. You are welcome to be there through out the entire inspection but most clients prefer to arrive about two hours after the inspection starts and recieve a complete verbal report and take the oppurtunity to ask any question.
How do I schedule a Certified Home Inspection?
Go to Book an Inspection on the left menu or give me a call @ 530 713-9393.
Thank you........Jeff Herboldshimer Certifed Master Home Inspector
Associated Inspection Services.....Certified Home Inspections